POSTING BEGINS TOMORROW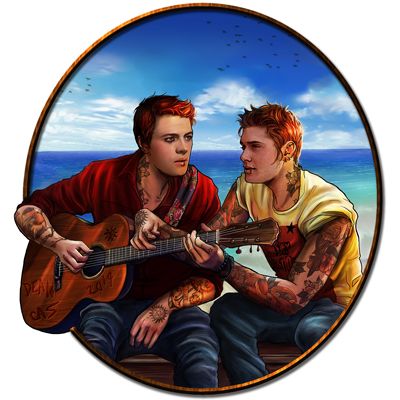 Art by
smallworld_inc. Click the image to see a larger version and please leave feedback in comments
First of all congratulations to you all for getting your fic and art done. You guys have done an amazing job and I'm really looking forward to seeing the finished versions of everything.
Posting begins tomorrow so I just want to explain quickly how it will work.
Author/Artists you need to post your work either in your own LJ or on an external site such as AO3 or Tumblr
You've all been given posting access and between your author/artist pairing you need to decide which of you is going to make the master post to the comm. The format is included in the text box below but you can tweak it as you see fit.
If you want to post an art piece as a header/promo with the master post that is fine but please make sure it's no bigger than 400x400
Do not make your master post until your allocated posting day
You can post your work into your own journal prior to this but it MUST be kept a private entry until you posting day when it can then be made viewable.
All posting is moderated and will need to be approved before it'll show up on the community. Please bear with us and bear in mind we are human and need to sleep so it may not get approved right away.
We will not approve any post that contains a link to a locked entry
so make sure the links to both the fic and art posts are public before making your master post.
We also will not approve any post that doesn't contain both a working link to both fic and art (so putting 'art coming soon' is not acceptable)
Everyone is allowed to crosspost their fics wherever they want when it's their designated posting date. If you choose to crosspost on different communities while the round you've participated in is still active, we want you to link to the masterlist you've posted on the comm instead of directly to your fic. By doing this, we hope to garner further attention to the community and potentially gain more participants for next year's challenge. After the round has been completed, feel free to link directly to your fic and post it wherever you'd like.
If you have any other questions please either comment here or email deancasbigbangmod@gmail.com